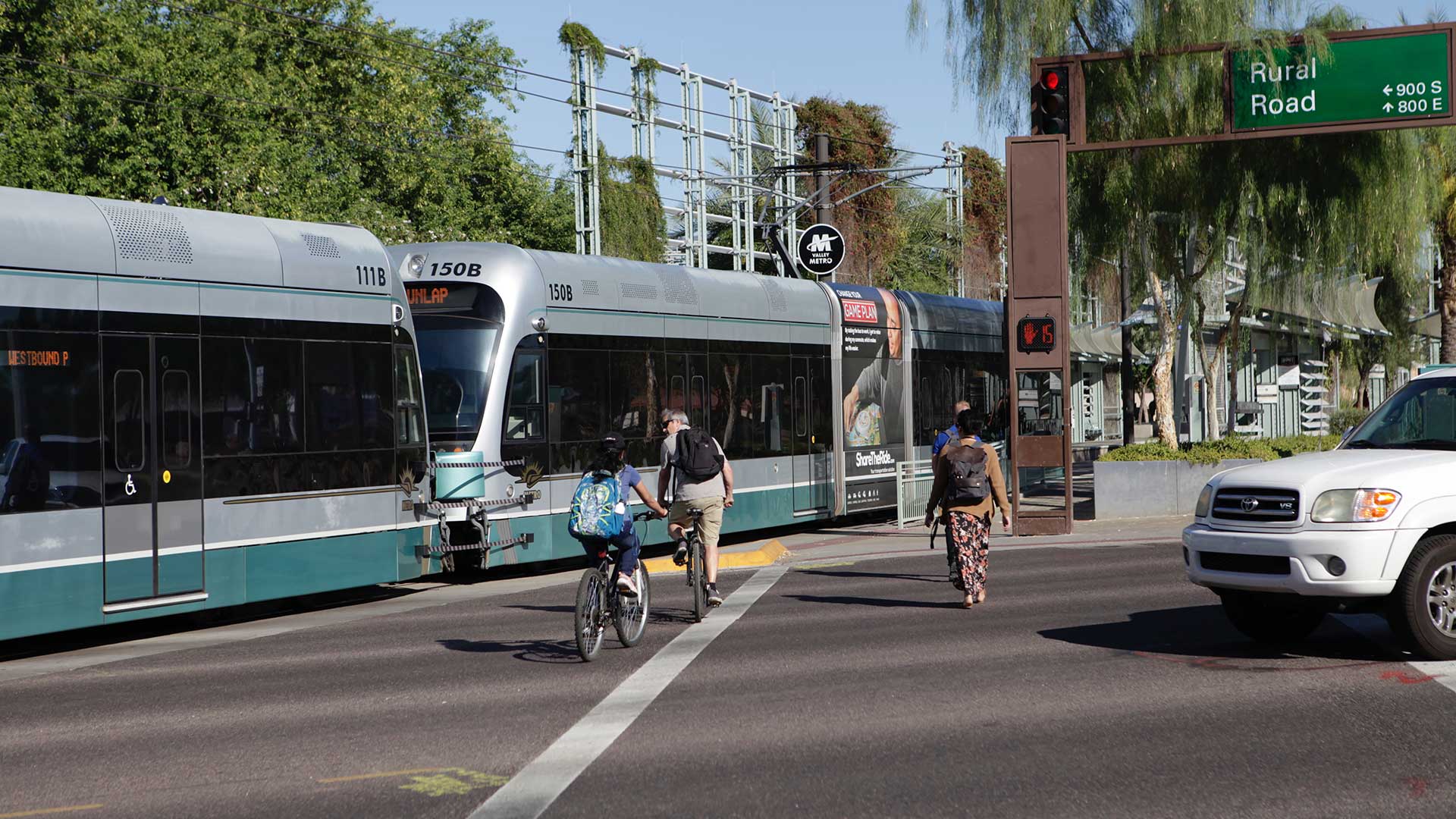 ASU uses GIS to create a plan for a more livable, walkable Tempe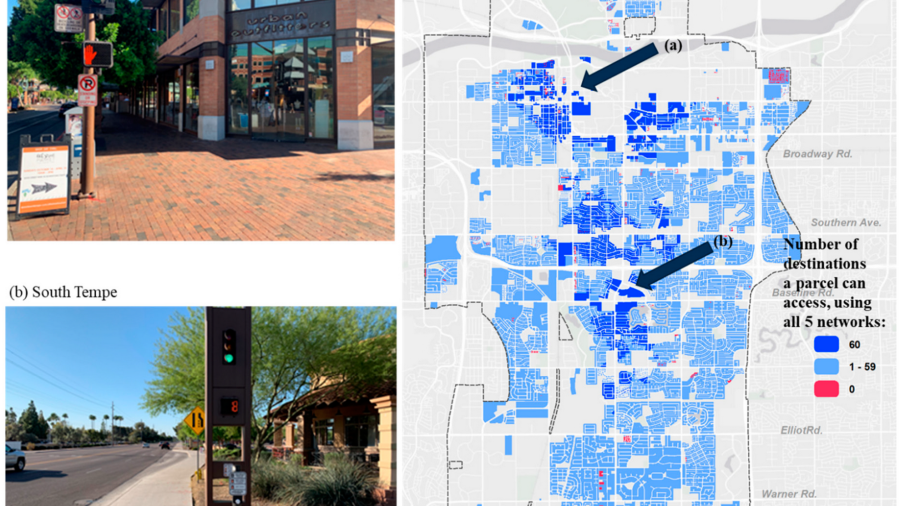 As part of the City of Tempe's General Plan 2040, the idea of a walkable, accessible city with a high quality of life for residents has been a priority. GIS researchers at ASU, including Geospatial Research and Solutions' Shea Lemar, MAS-GIS Program Director and Tempe's GIS manager Stephanie Deitrick, and other SGSUP faculty and students collaborated to develop a transportation network model for building a "20-minute city."
The idea of residents being able to reach amenities all within 20-minutes using sustainable transportation modes such as biking, walking, or public transport is credited to the development firm Gerding Edlen in Portland, Oregon. The "20-minute city" has since become an ideal for communities and urban planners.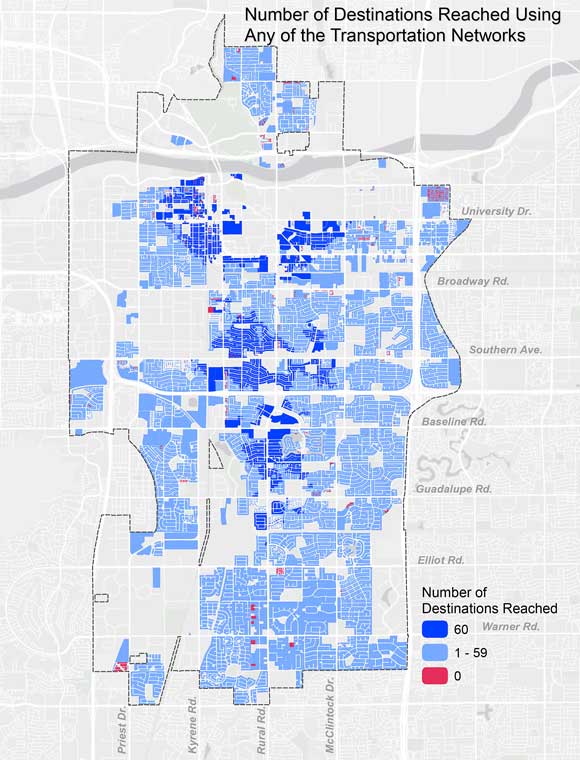 The analysis of transportation requirements for Tempe's goal of sustainable connections was conducted by modeling travel times using various modes of transport: pedestrian, bicycle, and public transit. The resulting visualization and analysis showed how many residential properties could access city amenities within 20 minutes using those modalities. The network analysis also took into account barriers to walking and cycling, such as major freeways that cross through Tempe, as well as designating "low stress" networks for bicyclists to enhance safety and comfort while riding.
Using the network analysis built in collaboration with ASU, the City of Tempe can now establish the baseline goals and find the best ways to improve the metrics for creating a more walkable, livable, and connected city.
The analysis was published in the journal Sustainability and was also featured on Esri's ArcUser Newsroom.