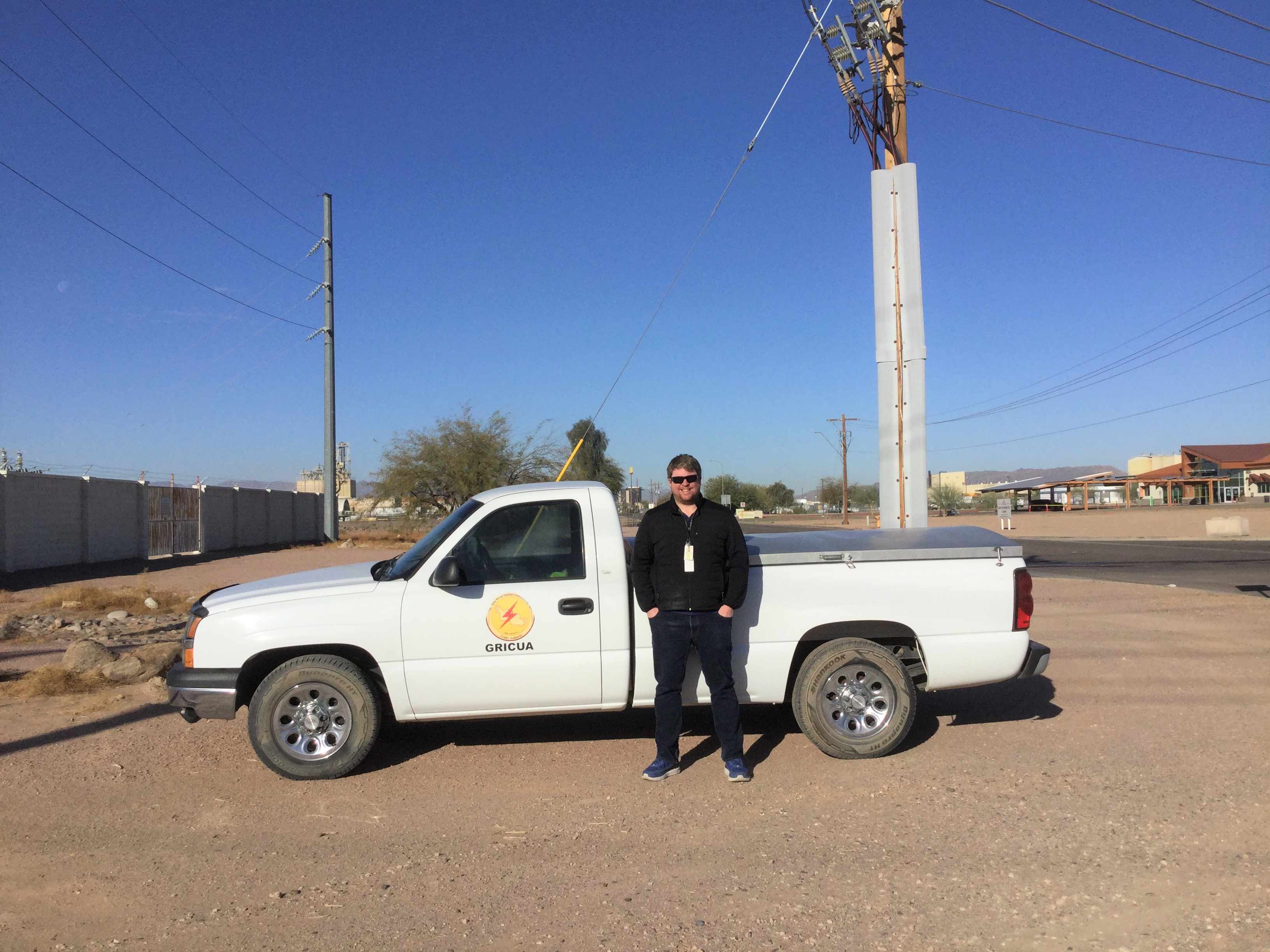 GRS partnership with Gila River Indian Community Utility Authority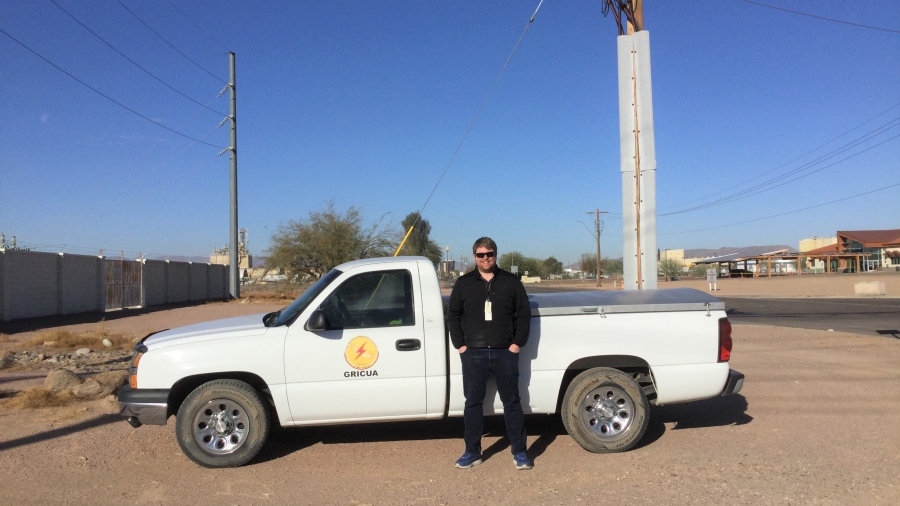 In the summer of 2012, Christopher Miller spent hours driving down rugged and dusty terrain across the Gila River Indian Community locating electrical poles and transformers.
He would locate a pole, pull out a GPS receiver, and record the geographic location and other attributes before submitting the information back to a centralized database.
Miller, 22 at the time and an Arizona State University School of Geographical Sciences and Urban Planning graduate student assisting with field research, was part of early work done between the Gila River Indian Community Utility Authority (GRICUA) and ASU's Geospatial Research & Solutions (GRS) to optimize electric utility operations.
What first started with data collection, has today evolved into a decade long partnership enabling the creation of a sophisticated, community-driven, geographic information system (GIS) database that helps GRICUA better serve the needs of the more than 3,500 Customers within the Gila River Indian Community.
"All that stuff we had done in the beginning, collecting all that data in the August heat, was collecting the pieces of GRICUA and then putting it all together to complete this puzzle," said Miller, who graduated from ASU with a master's degree in GIS in 2013 and now works in-house for GRICUA as the company's Operations Coordinator.
"Today, we've grown to have a fantastic web map product, we have a fantastic GIS database that was built from scratch, and critical to all of this, really, is GRICUA's relationship with ASU and GRS."
A strong relationship for future GIS professionals
GRS, ASU's professional services group that provides geospatial support to community organizations, has been established on ASU's campus for more than 25 years.
The group's leadership team brings together more than 30 years of combined technical expertise and tackles an array of services from conducting needs assessments, to spatial analysis -- LiDAR, remote sensing and drone work -- to building personal geodatabases and enterprise-level GIS for organizations of varying sizes.
Unique in its operations, GRS mentors and employs top-tier GIS students, helping to groom and train the future generation of geospatial experts and technicians through hands-on professional training.
"The GIS community in Arizona is close-knit, we understand the need for experienced people in the field," Shea Lemar, GRS director said. "Through GRS, organizations are helping students to learn, plus they get to meet and work with the latest and possibly greatest talent. It's a huge benefit to the students and to the GIS community overall."
Since the relationship started between GRS and GRICUA in 2010, GRICUA has employed a half dozen ASU GIS alumni, including Miller and Mindi Harrah GRICUA's current GIS technician.
"Really, I owe my whole career to GRS," Miller, who in his role at GRICUA oversees the performance of the GIS network that he first helped develop as an ASU student, said. "I was set up with the initial internship through Shea, built my relationship with GRICUA, and it's blossomed to my career progression so far."
"Even if I didn't head this route, GRS gave me such an extremely great experience in a professional setting in GIS, and through GRS I met every other player in ASU's GIS department and developed strong GIS connections statewide."
Miller explains that while the work done through GRS and GRICUA's collaboration has transformed the utility company's electrical infrastructure GIS Database and optimized its operations there's more on-going work to continue to refine processes.
"Looking into the horizon with GRS we have a lot more coming," Miller said. "ASU has been a critical partner, and we're looking forward to using more cutting edge ESRI products."